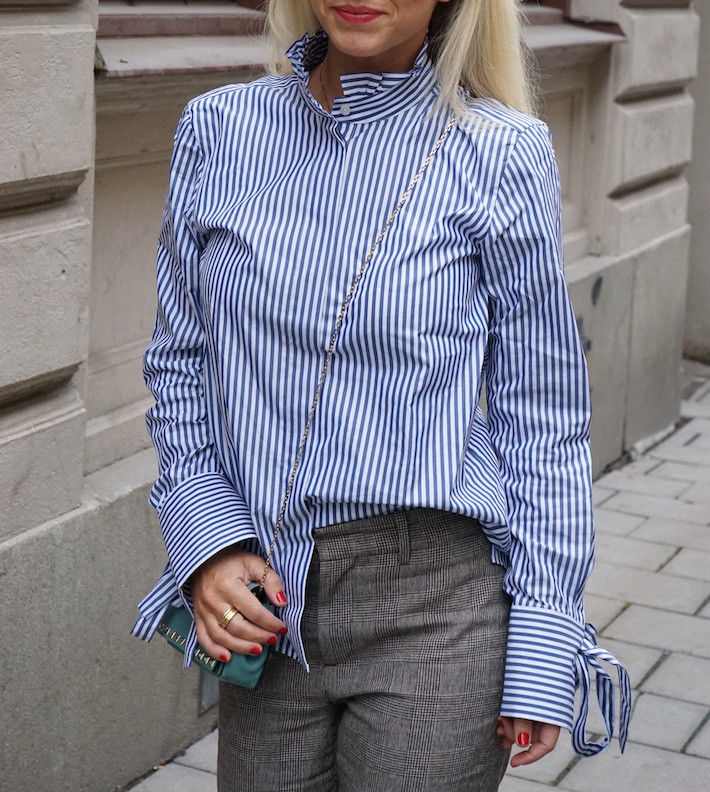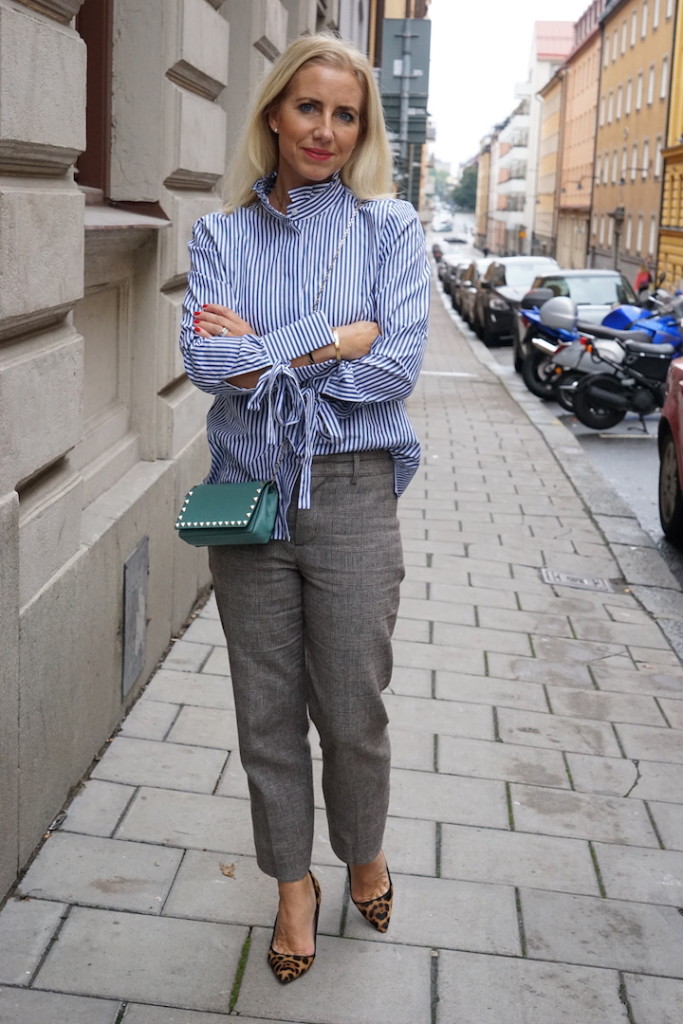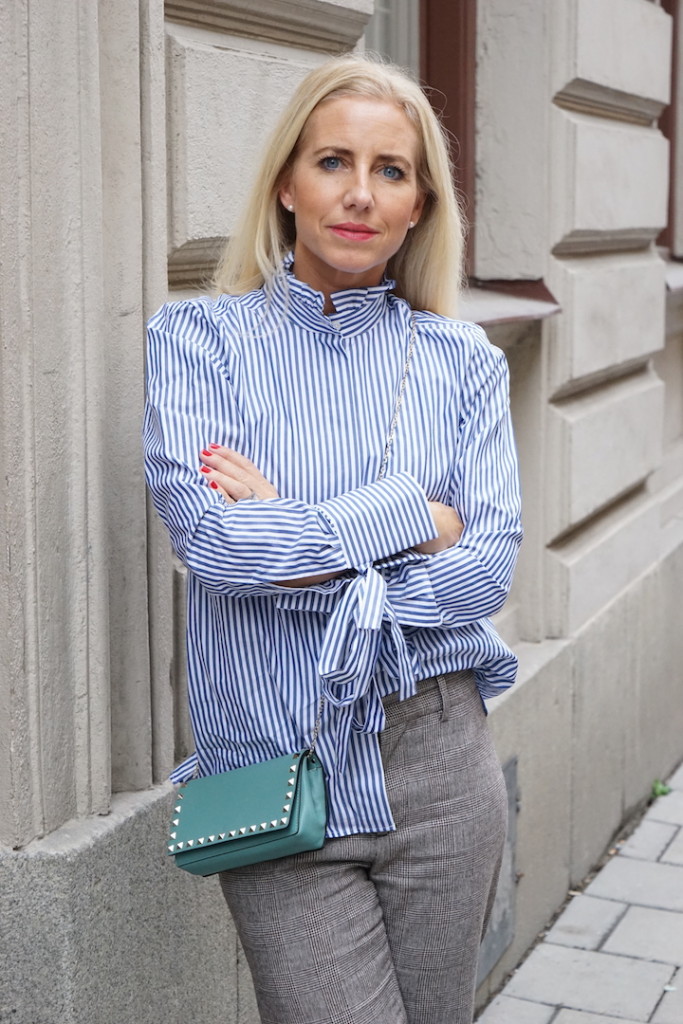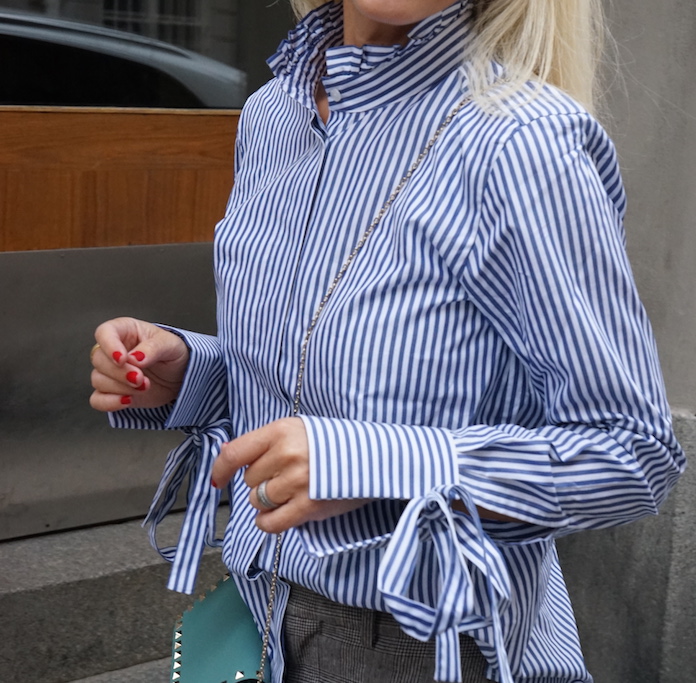 Love at first sight. När jag såg skjortan med ståkrage och knytband vid ärmarna.
Om möjligt ännu snyggare i verkligheten. När den damp ner i lådan åkte den på meddetsamma.
Så såhär såg jag ut på lördagens kalas. Våra vänners barn fyllde år, det bjöds på mat, dryck och roligheter för de små. På en restaurang i stan. Alltid lika fint fixat.
Och vilket väder det varit denna helg. Magiskt!
Så söndagen har spenderats ute så mycket det bara gick. Korvgrillning i skogen, tipspromenad och lekar. Innan det var dags för lite målning (hur lång tid kan det ta att få klart allt 😉 ) och hemmagjord pizza i vårt kök till middag. Barnens önskemål och de fixade med allt.
Yippie!!!!
Nu sover barnen och vi skall snart ta och krypa till sängs.
Vi ses imorgon!
 .
Skjorta: The Shirt Factory
Byxor: Zara ( i butik nu)
Skor: J.Crew, liknande finns här och här.
Väska: Valentino
♥
I samarbete med The Shirt Factory.